Toivo team members, teachers and facilitators bring their knowledge, passion and experience to every offering. Our mission is to provide the tools and support so individuals can access their innate healing capacity.
Do you have a question on holistic healing and stress management? Ask the Toivo Team!
---
Toivo Staff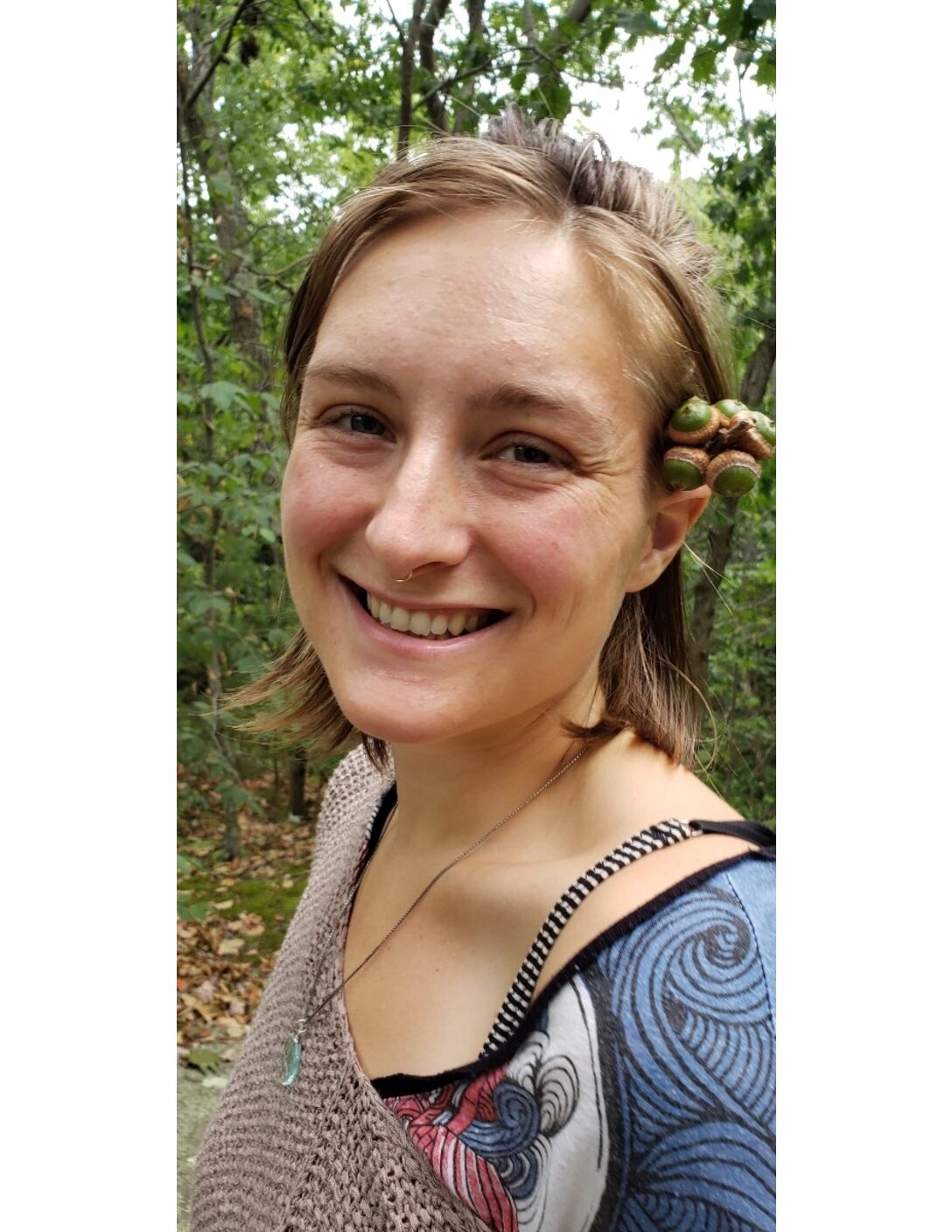 Jessica Goldman
Toivo Director
Jessica first experienced what it felt like to be a part of community at her synagogue. These early childhood experiences shaped her understanding of how profound community and connection are to her own sense of support and well-being.

Throughout Jessica's teenage years, she struggled to manage overwhelming thoughts and emotions that became paralyzing. After seeking traditional mental health treatment that provided temporary relief, Jessica stepped on a yoga mat. The inner awareness that she discovered through yoga opened the doorway to nurture her body, mind, and soul. Today, Jessica utilizes a variety of practices to stay balanced including yoga, meditation, walks in nature, and dance.

Her education in Community Engagement combined with her personal and professional experiences in the mental health and holistic field create a unique perspective that Jessica leads from. Throughout her life, Jessica has been drawn to community as a safe haven to heal. It is her most heartfelt hope that you feel this sense of safety and community when you walk through Toivo's door.
---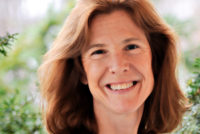 Linda Lentini
Director of Healing from Within
Linda Lentini is the Director of Healing From Within (HFW) at Toivo.  HFW is a program that began as a SAMHSA (Substance Abuse and Mental Health Services Administration) funded project, and is now fully self-sustaining. The goal of HFW is to integrate mind-body wellness practices with clinical services and teach these practices to individuals receiving services and staff on inpatient psychiatric units in Connecticut. She is trained in Breath Body Mind, Aromatherapy, and a certified Louise Hay trainer.  She shares her personal healing journey with others to share hope and resiliency.
---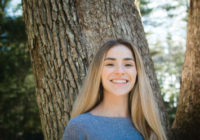 Sara Balkun
Holistic Health Coordinator
After years of being stuck in survival mode and living with the underlying belief that she was simply unworthy of love and support, Sara began to feel a decline in her physical, mental, emotional and spiritual health. It has been through the practice of yoga, connecting with nature and the exploration of creative art processes that Sara has found tools for empowerment and whole body healing. It is Sara's life purpose to share this healing and to allow those who have felt unworthy to be seen, heard and valued. Sara is an intuitive and creative teacher who compassionately holds space for people of all ages, abilities, and experiences as they safely bridge the gap between their mind, body and heart. She enjoys bringing awareness and balance to the autonomic nervous system as well as offering choices that encourage students to lovingly meet themselves right where they are. With a 200-hour Yoga certification and a background in Special education, Sara has spent over a decade working to share the tools of breath, movement and mindfulness with children, families and teachers across Connecticut.
---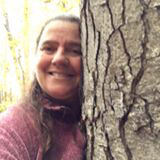 Heidi Viener
Wellness Facilitator
Heidi has reshaped her life by incorporating holistic healing practices since first walking through the doors into Toivo in August of 2015. After years of struggling with mental and physical challenges because of years of physical, emotional, mental, and sexual traumas which began in young childhood, she found peace and healing when she started to transform herself from victim and survivor into a thriver. Participating in a variety of holistic healing modalities, rethinking her thinking, sharing her own lived experiences, and facilitating her own wellness workshops at Toivo have allowed her a new direction along her life journey. The wellness workshops she facilitates and co-facilitates are all designed to help others explore and incorporate new holistic healing venues into their own healing journeys as well as continued healing for Heidi. Heidi has a BS degree in Education with a minor in Special Education, is a certified Laughter Yoga instructor, Intentional Peer Support Certified, and a certified Alternatives to Suicide Support Group facilitator. Heidi considers herself a forever learner and enjoys expanding her knowledge base and the services she can offer the community for healing, learning, and growth. Heidi looks forward to bringing her holistic healing knowledge to Senior Centers, hospitals, recreation departments, business offices, parks, as well as schools within the community. She is an active volunteer in her community for the CERT (Community Emergency Response Team) volunteer organization since 2013, where she holds a Leadership position in their Education and Emergency Preparedness Awareness Programs, is certified in sheltering, first aid, CPR, Mental Health First Aid, S.T.E.P. (Student Tools for Emergency Planning), search and rescue, traffic management, and food service. Heidi loves to share her love of teaching and learning with all, nurturing others along their own life journeys as well as her own, loves animals, spending time out in nature, caring for the environment, and values family and sharing time with her son.
---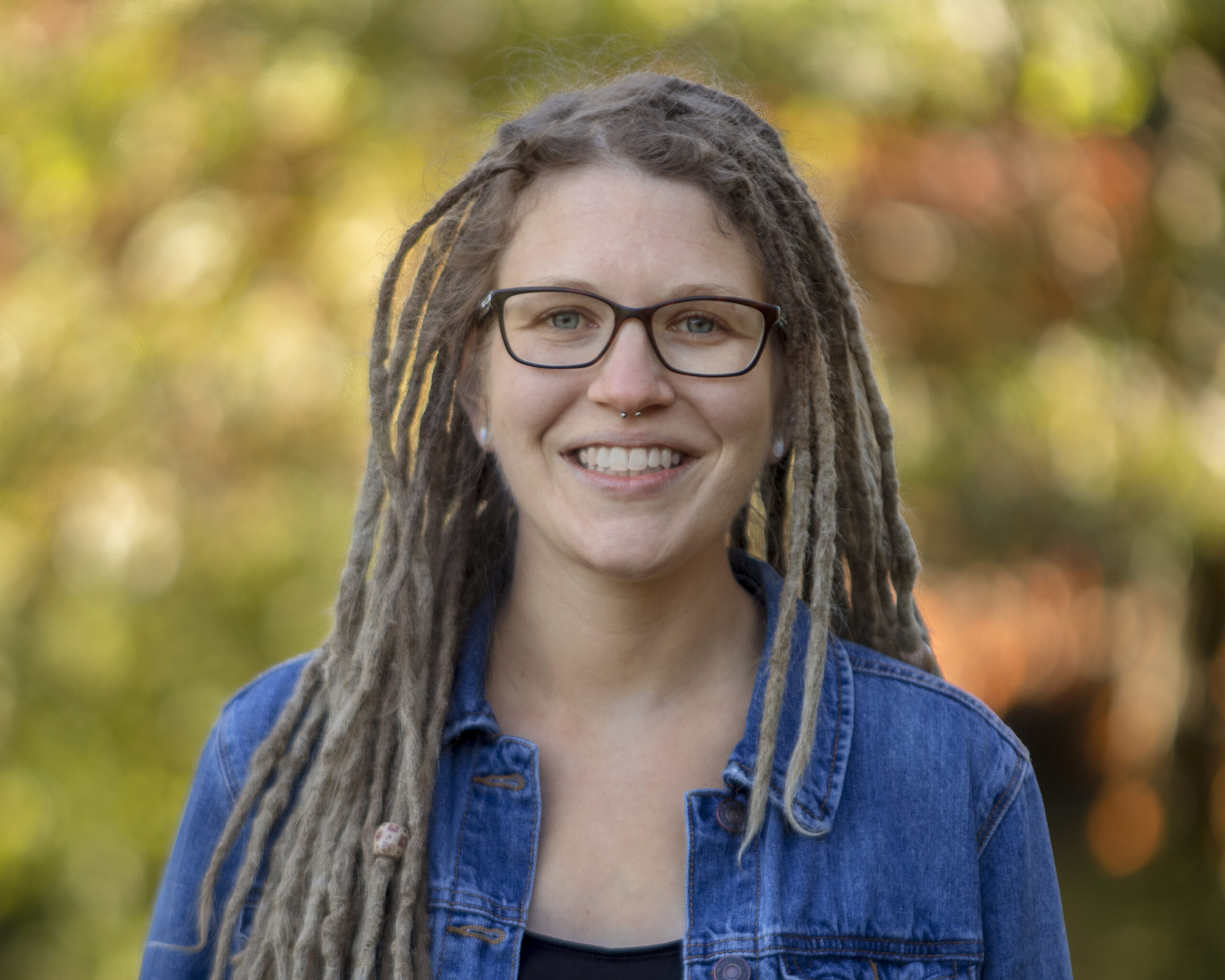 Hilary Rudenauer
Wellness Facilitator
After many years of hopelessness, despair and suffering, Hilary's healing journey began when she realized that she could connect with herself in a safe and compassionate way through the practice of yoga. However, she believes that the real transformation began once she found a community of like-minded people that empowered her to own her truth and share it freely. Hilary is a 500-Hour Kripalu Yoga Teacher, Reiki Master and peer support group facilitator.
---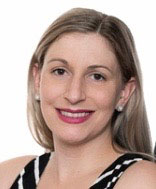 Nichole Colquitt
Office Manager
Nichole's life has transformed through the practice of intentional living. After many years struggling to manage anxiety and depression, she has finally found inner peace. Meditation, reiki, acupuncture, and maintaining healthy relationships have allowed Nichole to leave behind the destructive behaviors that she once engaged in. Now Nichole lives her life from a place of love, compassion, and gratitude each day.
---
Toivo Teachers and Facilitators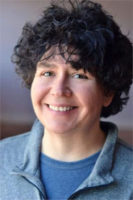 Michele Matthews
Michele Matthews has been a yoga instructor since 2013. In 2011, Michele had an experience with yoga that resonated so deeply, she knew she wanted to share this healing experience with others. At a time when her body had physical difficulties she learned, first hand, yoga is for everyone. Her passion became bringing yoga to people of varying physical abilities. She specializes in teaching adaptive yoga and honors a trauma informed setting. Michele is a RYT200 and holds Reiki certification.
---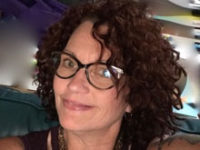 Robin Cullen
Robin Cullen is an Artist, Contractor, and Consultant working in the field of Trauma and Recovery. Robin's essay was published in Couldn't Keep It To Myself (2003), written by The Women at York Correctional Institution, edited by Wally Lamb. She is currently in her fourteenth year with the Judy Dworin Performance Project, working as a Teaching Artist with men and women in and out of prison, as a performer, and as Board Secretary. Ms. Cullen is certified to facilitate all trauma and recovery curricula for girls and women written by Dr. Stephanie Covington and is certified through Amherst Writers and Artists to teach therapeutic writing. Robin has been with Toivo in Hartford, CT since it's 2014 inception, facilitating trauma, recovery, and writing groups for men and women. She worked with Mothers Against Drunk Driving, (MADD) for more than ten years. In addition to her prison work, Robin is the House Manager at Journey Home Recovery Living, a sanctuary for recovering women. She is also an experienced remodeling contractor. Through the arts she is uplifting, renovating, and repurposing – people, places, and things!
---

Catherine Hansen
Releasing childhood trauma, cultivating self-awareness of inner most thoughts, bodily sensations and reactions is the theme of Catherine's self-healing journey. Realizing she held the key to her healing is the main reason why Qigong has resonated and impacted her life so profoundly; for Qigong has a way of allowing people to simply notice and become in touch with their inner worlds. When Catherine first walked into a Qigong class she had no idea she was about to take steps toward a new and more healed life. Catherine was already cognizant of how energy feels as it travels through the body being an energy healer and having been taught different types of shamanic practices. However, this was the first time she had experienced it through such an accessible form of moving meditation. By simply recognizing Qi as it manifested in her hands and heart-center she had instantly, and inevitably, begun to transform her life. Through the refinement of her Qigong practice, Catherine soon began to feel "in her body again." This alone immensely aided in easing somatic responses and unchaining herself from traumatic events that kept her from being fully present. Witnessing her life change before her eyes, Catherine knew she had to incorporate this practice into the healing she wanted to offer the world and soon began training how she can teach this life-changing practice.
---

Craig Best
Craig started his path to health, wellness and healing in 2014. He has spent much of the last four years exploring the ways humans navigate, and heal from traumatic experiences and the ways we form and maintain healthy relationships. Craig is a passionate environmental and social justice activist. Finding and using his voice through activism has been a major source of healing. He has been involved in community organizing, rallies, and various forms of protest. His healing journey includes a daily regiment of yoga, meditation and Qigong. Craig is aficionado of music and art. He started teaching Qigong at Toivo in 2018.
---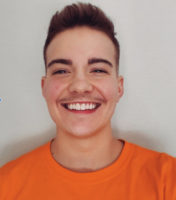 Gauge McCabe
Gauge, 27, is active in his local community in Hartford County and surrounding areas in Connecticut. Gauge enjoys yoga, drum circles, sound healing,  breathwork/meditation, crystals, ecstatic dance and support groups. He also enjoys being active outdoors: hiking, longboarding, snowboarding, and working with his hands. Having experienced the depths of darkness in his life, he felt drawn to healing and trauma recovery modalities, making self-care his passion. He has immense gratitude for the abundance that has arisen in his life. Now, he has a career in Electrical Engineering and is currently working with fuel cells.  Gauge is passionate about the harmony of body, mind, and spirit, and the body's incredible ability to heal itself.  His passions remain centered around energy, holistic healing, and building a strong, supportive community and chosen family! He is honored to be a co-facilitator at Toivo.
---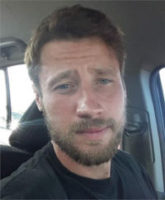 Michael Thompson
Having lived thru sexual abuse, physical trauma, and addiction, it was hard to see himself beyond shame, pain, and depression. The comfort zone of depression was not where Michael wanted to live anymore. Eventually, within safe spaces, he decided to take a leap of faith, face fear, and open up about his experiences. Creating safe spaces for people to be seen, heard, and valued is something Michael takes very personally. He credits these spaces as having the biggest impact on his continuous growth from dark to light as they have moved him out from a place of loneliness and isolation and into a place where he feels a part of. It is Michael's mission to break out of the constraint of the ego, and connect with each other as humans. If he is not battling the darkness you can find him doing his best to bring the light thru awkward dance moves and childish jokes. Aside from creating safe spaces and being awkward Michael takes part in Yoga, Sound Healing, therapy, Shamanic work, and piano.
---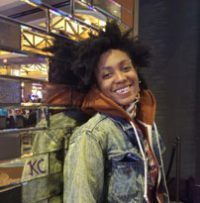 Anne:Gogh
Anne: is a visual & performing artist ranging from mix media, spoken word to song arrangements. Before she could even write her name, she was creating art. She is a proud Hartford native committed to uplifting the community through self-care expression & safe spaces. She is determined to fortify the importance of veracity & altruism. For her, art & helping others comes innately like breathing. Life itself is the ultimate inspiration and she is a vessel.
by.anne.gogh@gmail.com
FB – facebook.com/nesh.rowe
IG – @whos_bold_enuff_2_rebel
Soundcloud.com/annegogh88
SC -@annegogh
Tw – @Anne_Gogh
---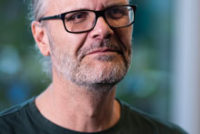 Mark Zarrillo
Mark Zarrillo is a versatile drummer, percussionist, drum circle leader and sound therapy practitioner. He holds an M.A. in Humanities from SUNY at Buffalo, has traveled to Guinea for a drumming and culture intensive, and is a trained HealthRHYTHMS® facilitator. Mark draws upon his rich knowledge of West African music and culture, as well as over forty years of drumming wisdom, when creating community and helping others express their own individual rhythmic spirit. Mark has been organizing rhythm-centric events throughout Connecticut since 2005.
---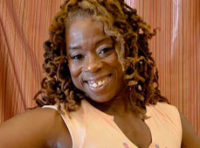 Sistah Anyangō
Sistah Anyangō is the founder and CEO of FLYY Fitness Healing & the Arts…Freedom to Love the You in You! She is a Dancer, Fitness Professional, Visiting Lecturer, Wholistic Counselor, Freedom Coach, and Workshop Facilitator. It is her goal to offer "Whole Self", "Soul-Blowing" experiences! These experiences include: A Cardio Dance Party/Zumba®, BodyLove Strength and Conditioning as well as Soulful Core & Stretch! Sistah Anyangō is an experienced instructor with over forty years in various dance mediums. As a university visiting lecturer, she developed the "Afrikan Dance & Folklore; An Experience of Movement & Music of the Diaspora" course offering. As a workshop engager, she has developed the following topics; "Mindfulness through Movement & Music", "The Hell of Brokenness Through Fire" and "How Can We Love Ourselves to Peace from Broken Pieces" and "Live in Soul Happiness". Sistah Anyangō has created events and programs in schools, community agencies, and institutions of higher learning. Some examples are: She has participated in field days, wellness days and PTO meetings in Bloomfield, Windsor, Hartford and CREC schools. She has facilitated experiences for the Human Resource Agency for New Britain, multiple sites for the Community Renewal Team, Toivo, The Blue Hills Civic Organization, The Village for Families and Children and The Graustein Foundation. Sistah Anyangō has also created experiences for Trinity College, Capital Community College and UCONN at Storrs. Sistah Anyangō holds a Bachelor's degree both in English and Afrikan American studies as well as a Master of Arts degree in Afrikan American Studies; is a Phase 2 trainee at Hartford Family Institute and holds her City of Hartford Family Development Credential as well as Middle Management Certification. Sistah Anyangō is certified to teach Zumba® Basics I, Zumba® Basics II, Zumba®Gold, Zumba Kids® and Zumba® Toning®. As a soul inspired entrepreneur, mother of four and catalyst for change; passion, purpose, prosperity, peace, and soul happiness are her guide posts to flying and soaring.
---

Corey Hudson
Corey has 20 years of experience working as a chef and managing kitchens, from fine dining restaurants to universities. Through his culinary and personal journey he became inspired to educate himself and practice using food as preventative medicine. He now utilizes his years of knowledge and experience to educate and train individuals how to care for themselves through the whole process of planning and preparing nutritious meals for themselves. Corey is also a certified personal trainer who empowers and trains individuals to create routines that enhance the quality of their health while helping them meet their physical goals. Corey also brings to the table, his artistic personality and endeavors, such as photography, singing, dancing, writing and art. He is a published author and creator of a national photojournalism movement. Through his own recovery from addiction and mental illness, he's gone on to become a certified recovery support specialist and often speaks and facilitates workshops in the community targeting teens, young adults and people who are seeking alternatives to recovery and healing.
---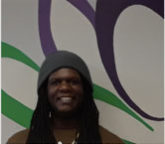 Chris Pressley
Chris Pressley is a social worker, community organizer, writer, podcaster, & speaker, who resides in Hartford, CT. Mr. Pressley's writing and events focus on self-care, gratitude, and the path of spiritual warriorship. Chris received a Master of Social Work from the University of Connecticut and works professionally with adults who have special needs. He is also empanada enthusiast.
---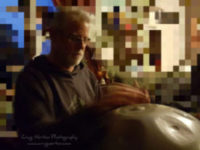 Craig Norton
Craig Norton started "Hands on Drumming" in 1998, offering community drum circles throughout CT. Over the last 20 years, Hands on Drumming has played for hundreds of thousands of people of all ages and abilities in schools, libraries, wellness centers, hospitals and community events throughout the Northeast. Craig specializes in participatory drumming as a wellness activity, combining musical expression, community connection, multicultural awareness and physical activity. He is also a professional photographer and filmmaker and directed "Rhythms of Life", a documentary about the wellness of drumming, coming out in 2019. He is endorsed by Remo Drums. This is not a job or hobby for Craig. It is his life's passion to share the power of the drum with everyone.
For more information please visit www.handsondrumct.com.
---
Akilah Barr
Akilah Barr began her study of yoga at Samadhi Yoga Studio, where she completed her RYT200 training. She is a passionate licensed yoga instructor. She motivates students to discover their authentic and healthiest selves through the practice. Akilah is a runner; the connections of yoga similarly integrate whole body attunement. Her knowledge and dedication to the practice creates an active healing environment where transformation can occur. Akilah's spiritual explorations lead her to the philosophies of Nikki Meyers, yoga therapist and founder of Yoga of 12 Step Recovery. Akilah is a Y12SR facilitator and teaches across the state. Y12SR "connects the dots" between the ancient wisdom of yoga, the practical tools of 12-step programs, and the latest research on trauma healing and neurobiology. Akilah combines her understanding of the yoga sutras and addiction to create a safe space for exploration and recovery. As an Independent Living Skills Trainer in the brain injury community, she fosters resiliency in her clients. She is a certified facilitator for Love Your Brain, which encompasses a positive approach to brain injury prevention and healing. Akilah is a co-facilitator and advocate in The Imani Breakthrough Project, an opioid-based support group, blending the somatics of yoga to its practicum. Akliah has developed her own program: Freedom Yoga, which encapsulates all the modalities she's explored in her practice.
---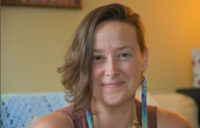 Kristen Larson-Samalus
Kristen Larson-Samalus is a Licensed Clinical Social Worker, community organizer, Authentic Relating Games facilitator, creator of the Untold Stories Project, tobacco treatment specialist, cacao facilitator and Reiki Master. Her focus is on community connection through integrative and multicultural practice of compassionate healing and growth.
Visit Kristen's websites:
Tree of Life Counseling Center LLC: treeoflifect.com
Untold Stories Project: treeoflifect.com/untoldstories
---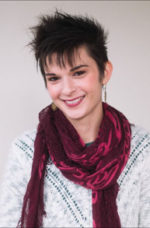 Amy Dubenetsky
Amy Dubenetsky graduated from Cortiva Institute-Boston in 2011 and has been focused on specializing in Myofascial Release, Reiki, Sports & Relaxation Massage ever since. Amy is also a Corrective Exercise Specialist and takes an interest in human movement. In her free time, she leads community dances and group guided meditations. She is currently deepening her understanding of subtle energy and anatomy through Craniosacral Therapy courses. Amy enjoys hiking, cooking, singing, and spending time with her family.
---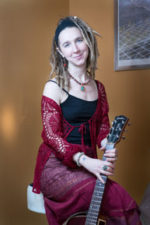 HannaH
HannaH has spent the past 14 years as a vocal coach, healer, and transformational teacher.  She traveled to an oceanside retreat center in Hawaii, where she received certification as a Sadhana Yoga Instructor. HannaH says "The ocean is my favorite place to heal and find peace and is a deep source of inspiration for my lyrics". HannaH takes a yogic approach when she shares vocal exercises with her private voice students. She leads Medicine Song workshops, chanting circles, and shares private yoga in her community. A client of HannaH, Allison Cole, shares her experience of singing lessons: "HannaH offers her truth so sincerely that it inspires you to go find your truth and be unafraid to reveal it". HannaH studied vocal performance at the Hartford Conservatory. She is a Reiki Energy healer and a Certified Dream Builder Life Coach, trained by Mary Morrissey and the Life Mastery Institute. As a life coach, music teacher and performer, HannaH delivers inspiring workshops as well as transformational in-depth coaching programs to help clients live a life they love, tap into their power, and find their true voice.
---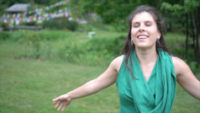 Hilary Lake
Hilary Lake is an expressive arts community minister who spans her ministry across diverse communities by bringing her embodied awareness and expression into relationship with the land and all who she meets. She graduated from Harvard Divinity School with an MDiv in Buddhist Ministry, has always been dancing and singing and studied many forms, from the classical to improvisational throughout her life. She has been trained and certified in Somatic Body, JourneyDance and Infinity Healing Practice. She has spent time in Thailand, India and Nepal studying the Thai Forest Tradition, Tibetan Buddhism and Charya Nritya, a Buddhist tantric dance form. Her practice of Moving in Grace is a synthesis of aspects of Tibetan Buddhist philosophy, Thai Forest meditation, shamanic journeying, Authentic Movement, Body Mind Centering and improvisational dance and vocal expression. She offers InBody Guidance sessions as well as workshops and retreats in communities nationally and internationally.
For more information about Hilary and Moving in Grace: www.movingingrace.com